D*TOURS L'ATOMIUM // EXPO 58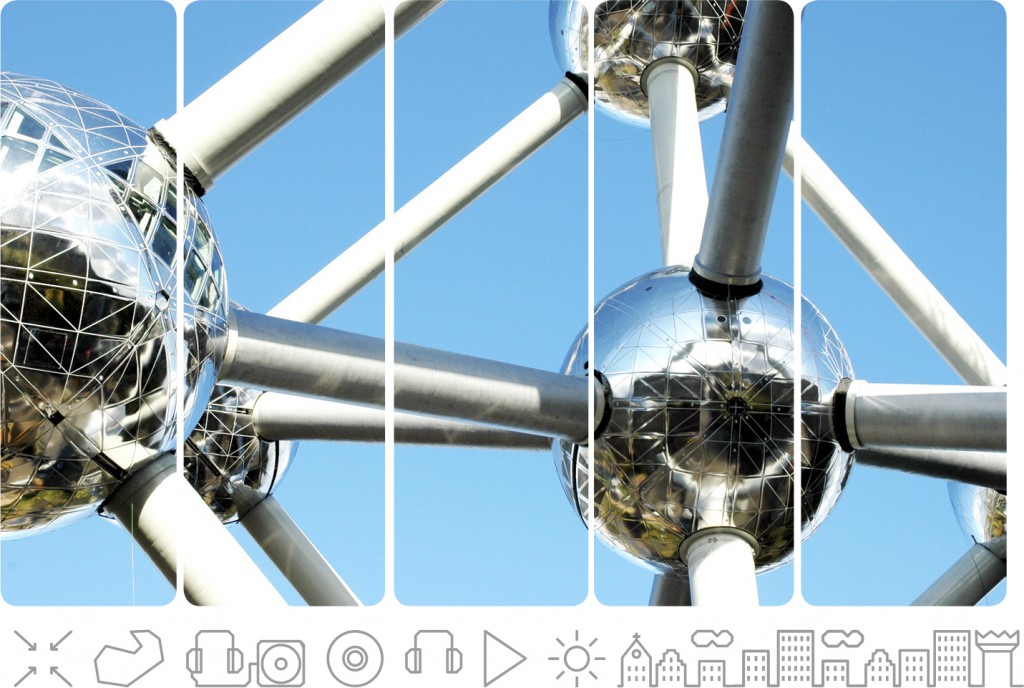 "The story of the Atomium is, above all, one of love, the love that the Belgians have for an extraordinary structure symbolising a frame of mind that wittily combines aesthetic daring with technical mastery. The appearance of the Atomium is unusual and unforgettable. It has a rare quality of lifting everyone's spirits and firing their imagination." Diane Hennebert, 2008.
A seminal totem in the Brussels skyline; neither tower, nor pyramid, a little bit cubic, a little bit spherical, half-way between sculpture and architecture, a relic of the past with a determinedly futuristic look, museum and exhibition centre; the Atomium is, at once, an object, a place, a space, a Utopia and the only symbol of its kind in the world, which eludes any kind of classification.
PREVIEW
Pour l'habitant des marolles comme pour celui du fin fond de l'Arizona, l'atomium est une des images qui vient à l'esprit immédiatement quand on parle de Bruxelles : une icône. Son cinquantenaire a bientôt sonné et il brille à nouveau de mille feux.
Rien ne pourrait mieux le faire voir que sa brillance retrouvée, visible du visiteur depuis son avion, avant même qu'il pose le premier pied sur notre royaume. L'atomium, comme la tour Eiffel ou l'Empire State Building est à visiter pour lui même ET pour le panorama qu'il offre de sa ville.
Sa force physique, née de sa structure atomique en fait le survivant d'une expo '58 qui le destinait à un établisse- ment provisoire…il est plus vivant que jamais, présent en image dans chaque belge et dans chaque touriste qui foule notre sol.
Par son côté « provisoire définitif » il incarne à lui tout seul tout un surréalisme belge, fait de compromis, d'humour… et de force. Mais, curieusement, peu de témoignages sonores associés à l'atomium ne sont aussi présents que son image. Pourtant, et le travail documentaire réalisé dans le cadre de sa remise à neuf le prouve, il existe beaucoup de traces audio, de sa conception par André Waterkeyn à nos jours.