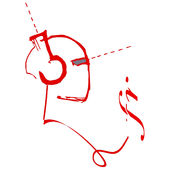 The tourism organization, VisitBrussels, has come together with a group of young Belgian architects to develop a tour of contemporary architecture in the center of Brussels. The Archi Audio project aims to improve the relationship between people who design the city and members of public, and to help everyone understand "what is contemporary architecture?". Brussels is of course well-known for its Art Nouveau buildings, but is much less recognized for constructions post-1945.
The guide is complied from a series of interviews with different architects and urban planners and takes you through the tour with in-depth descriptions of contemporary architecture, its meaning and contribution to the life of a neighborhood. You can use the map or download the free podcasts (in French) to navigate the tour, which focuses on the area close to the canal. You can also read more about the list of buildings on the tour here.
D*tours, a company specialized in audio tours, put together the guide. They have also developed self-guided audio tours for the Grande Place, Les Marolles and St Catherine, which you can buy online from VisitBrussels for €5.