Since 2003, D*TOURS has developed around the world the next generation Audio Tours that let you live, breath, and experience a place like no other way.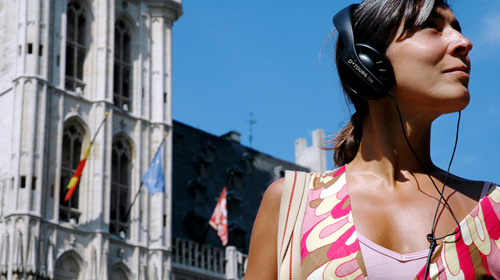 D*TOURS offers an elegantly simple and interactive approach to a new urban tourism, relying on the evocative potential of sound and the magic of oral tradition to bring neighborhoods alive for tourists. From the past through the present time, from memory to reality, a D*TOURS guide the auditor through a semi–virtual sonic and immersive journey in which the city is the decor.
A new medium of intertainment is born // // a sonic journey into time and space * like a movie in which you would be the hero . . . between reality and fiction 

*

You just have to press PLAY >>

Historically entertaining, curious and colorful, D*TOURS will let you live and breath a neigborhood like no other way. Born from a unique sensibility to urban environments and perfect command of multimedia tools, D*TOURS was conceived for non-tech savvy, adventurous travelers… Or people who would never do an Audio Walking Tour!